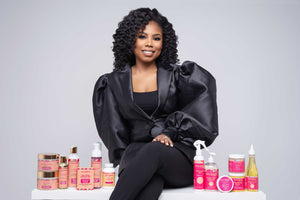 Sorry I am not accepting new clients :) If you are interested in services please contact me via email hello@keyaj.com
Let me coach you and help you develop a plan with realistic goals to help your business grow. During this 90 minute session we will develop a plan outlining 3 of the following areas:
Shopify store improvements
Facebook Ads
Influencer marketing
email marking
Please note: My services are for entrepreneurs with online stores that have been in business for 3 months or longer.
Once the order is placed I will send an email with a date and time for our appointment
Professional, resourceful and strategy-driven!
It was a pleasure working with Keya and strategizing on how to market and grow my business. She provided valuable resources without hesitation, and I love that she implemented a strategic follow up for our next session. I look forward to working with her in the future!
SUCH A GREAT INVESTMENT!
I have been receiving mentoring sessions from Keya since October 2021 and it has been one of the best investments I have made in my business. From helping me achieve a multiple 6-figure Black Friday weekend to providing resources to significantly reduce costs in my business while growing, Keya has been instrumental. Not only is she very knowledgeable, she has a good spirit and genuinely wants to see others win in business. She is a gem and I am grateful to have her as my coach!
More Than Expected
You never know if you are getting the real deal with these coaching sessions but I was very pleased. Keya is very kind, knowledgeable, and patient. She takes her time to review your business and answers any questions you have. I was also surprised that she offered valuable sources and suggestions. If you want to take your business to the next level, book a session with her. You will be so happy that you did! I cannot wait for our next.
Coaching Sessions
I met Keya in 2017 at the Atlanta Hair Show! I purchased her hair system and never did I imagine years later we would work together!
When I needed guidance on my online presence and social media layout. Keya gave me some helpful tips! She took her time and explained the why's to each problem and helped me see my vision. I caught on quickly and began my journey with revamping my ig page. We never lost touch.
In 2020 I opened my own salon and I reached out again to share how far I have came from the last time we spoke. Keya gave a key tip I use to this day "be quick to fire and slow to hire."
I recommend her program to anyone wanting to scale their business. She's awesome!