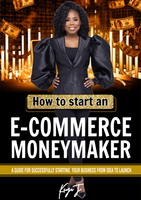 NEW E-BOOK!
As an Entrepreneur my online store has generated Millions in revenue.  I created a guide to teach you how to start an e-commerce store that will generate revenue. Learn the steps on creating an online store from idea to launch.  "How To Start An E-commerce Money Maker" will teach you how to create a business that is marketable to your target audience. It will also provide the steps on how to create a legal business
LEARN MORE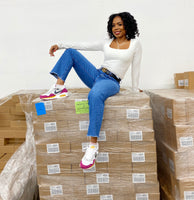 Let's work together to get better results with your online business
I started my business from my home back in 2016. Since then, I have scaled my business to 7 figures in revenue. Let me help you put together a plan to successfully grow your online business!